The Château de Beaugency
BEAUGENCY
Descriptive
The Château de Beaugency is reinventing itself and will reopen its doors on July 13. It has been transformed into a Château-Centre d'Art Numérique with multiple vocations: a tourist destination dedicated to heritage and innovation, a space for artistic residencies, a site for transmission and mediation, and a work base for creative teams. Superb example of seigneurial lodging, it is successively owned by the lords of Beaugency, the crown of France then the dukes of Orleans in the fourteenth century who will remain owners until the French Revolution. Louis XI, François I or Jeanne d'Arc stayed there. The castle was mainly the home of Jean de Dunois known as the «Bâtard d'Orléans» and companion of Jeanne d'Arc.
Hanging along the castle, in the city centre, the medieval garden offers the shade of the vines of its pergola and the soft murmur of its fountain, symbol of life … A sign of richness, the pleasure garden, also known as the "orchard", mixes cobbled benches conducive to rest and reading and squares bordered by "plessis" (braided wood), welcoming useful plants (the simple ones) and the flowers for the chapel ornament and the fragrant roses...
Private museum
Visits

Average length of individual visits : 1h

Spoken languages

Languages ​​of the visits

Languages ​​of the documentation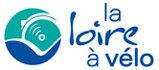 Online Booking
Pourquoi réserver ici ?
SÛR
Paiement
sécurisé
PRATIQUEConfirmation
immédiate
RESPONSABLERéservation 100%
en direct
SECURISANT
Des offres
vérifiées
ÇA COMPTE
Meilleur
prix
Rates
Full adult price
Child rate ((6-11 ans))
((2 adultes + 2 jeunes jusqu' à 12 ans))
Discount rate ((Jeunes 12-18 ans, étudiants, demandeurs d'emploi, porteurs d'une carte d'invalidité, accompagnateur de personne en situation de handicap))
Free rate ((Moins de 6 ans))
Annual subscription pass
Methods of payment
Credit Card - Debit cards - Holiday vouchers - Cash - Visa
Equipments and Services
Bar / refreshment bar
Shop
Sound & Light
Temporary exhibitions