Musée des Deux Marines et du Pont-canal
BRIARE
Descriptive
It's almost as if you're really there! A reconstructed quay of the Loire, boat hulls, fishing baskets and ropes, the workshops of clog makers, carpenters and coopers... in addition to stays, maps and other documents from the era. Through six rooms and four themed films which play on a continuous loop, this museum recounts the history of Briare, a boating town located at the crossroads between the Loire, the Canal de Briare and and the Canal latéral à la Loire. Amongst the most remarkable models exhibited is the famous canal bridge, a true masterpiece of stone and steel connecting the Canal de Briare with the Canal latéral à la Loire since 1896 and reminiscent of the Alexandre III bridge in Paris.
Private museum
Did you know ? Imaginez-vous 200 ans en arrière, du temps où mariniers, péniches, futreaux et marchandises transitaient de Loire en canaux pour approvisionner les plus grandes villes du pays. Partez à la découverte de la navigation ligérienne et du monde de la batellerie depuis l'occupation des grèves par les premiers hommes, du temps où la Loire "portait bateaux", jusqu'à nos jours, avec les "Acharnistes". Les techniques de navigation sont présentées par de nombreuses maquettes. Il faudra attendre 1896 pour que la première péniche, « Aristide », traverse les 663m de long du célèbre Pont-Canal de Briare. Gustave Eiffel, l'homme de la tour, participe à sa réalisation pour la partie maçonnerie. Une maquette de ce monument réalisée pour le centenaire en 1996 est exposée dans le musée. Saviez-vous que le pont-canal avait été détruit pendant la Seconde Guerre Mondiale ?
Visits

Average length of group visits : 1h15
Average length of individual visits : 1h

Opening hours

Du 01/10/2020 au 01/11/2020
Monday
-
14:00 - 18:00
Tuesday
-
14:00 - 18:00
Wednesday
-
14:00 - 18:00
Thursday
-
14:00 - 18:00
Friday
-
14:00 - 18:00
Saturday
-
14:00 - 18:00
Sunday
-
14:00 - 18:00

Spoken languages

Languages ​​of the visits

Languages ​​of the documentation

Support adapted to families

Multimedia support adapted to families

Family-friendly guided tours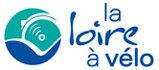 Online Booking
Pourquoi réserver ici ?
SÛR
Paiement
sécurisé
PRATIQUEConfirmation
immédiate
RESPONSABLERéservation 100%
en direct
SECURISANT
Des offres
vérifiées
ÇA COMPTE
Meilleur
prix
Rates
Full adult price : 6,00€
Discount rate (de 7ans à étudiant) : 5,00€
Free rate (enfant de moins de 7 ans )
Group rate (avec visite guidée) : 5,50€
Other rates (Pass 1 entrée musée des Deux Marines et du Pont-canal + musée des Émaux et de la Mosaïque) : 10,50€
Methods of payment
Postal or bank cheques - Holiday vouchers - Cash - Eurocard - Mastercard - Paypal - Money transfer - Visa
Equipments and Services
Conferences
Film projection room
Parking
Shop
Temporary exhibitions
Wifi
Rating and reviews Fairguest