Marine de Loire Museum
CHATEAUNEUF-SUR-LOIRE
Descriptive
The hull of a "gabare" fitted with a mast and folded sail, lies on the paved ground moored alongside a quay of the Loire... Housed in the former château stables (a listed building dating back to the late 17th century), through real-life reconstruction, this museum retraces the history of bargemen, river transport and river traffic; the epic tale of Loire navigation and the social and economic life it generated in the surrounding area. The highly documented museum is the reference for the history of Loire marine life, and also contains rich collections of earthenware, maps, tools and historical objects, displayed through modern and educational scenography (interactive terminals, films...).
The Châteauneuf-sur-Loire domain was considered in the 17th century as a "little Versailles". The park transformed in the 19th century in an English park and planted with rare species, offers a green setting for the Museum of the Marine de Loire. The museum is installed since 1998 in the stables of the castle, classified as a historic monument. This pleasant setting, freely accessible, offers playground, picnic area and walking paths to the Loire and the port.
Le musée retrace l'histoire de la navigation sur la Loire, les échanges commerciaux, la vie des mariniers, grâce à une collection unique d'estampes, de faïences et d'objets d'art.
Musées de France, Municipal library
Plant collection
Visits

Average length of individual visits : 1h

Opening hours

Du 20/05/2021 au 31/10/2021
Monday
10:00 - 18:00
-
Tuesday
Fermé
Wednesday
10:00 - 18:00
-
Thursday
10:00 - 18:00
-
Friday
10:00 - 18:00
-
Saturday
10:00 - 13:00
14:00 - 18:00
Sunday
10:00 - 13:00
14:00 - 18:00

Spoken languages

Languages ​​of the documentation

Support adapted to families

Multimedia support adapted to families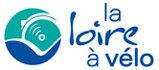 Rates
Full adult price : 5,00€
Discount rate : 3,00€
Child rate (à partir de 7 ans) : 3,00€
Free rate (Moins de 7 ans)
Other rates (Visite guidée pour groupe d'adultes : entrée + forfait guidage 45€) : 3,00€
Other rates (Visite libre pour groupe de 10 adultes minimum) : 3,00€
Other rates (Visite guidée du musée pour les scolaires) : 2,00€
Methods of payment
Postal or bank cheques - Cash
Equipments and Services
Film projection room
Junior workshop
Picnic area
Shop
Temporary exhibitions
Rating and reviews Fairguest