Les Turbulences - Frac Centre
ORLEANS
Descriptive
Les Turbulences - Frac Centre is a friendly place of discovery offering visitors a new experience of artwork at the heart of innovative architecture. An exhibition programme and a cross-disciplinary programme treats relationships between art, architecture and design. This programme links exhibitions with other arts disciplines (drama, music, cinema, etc.).
Visits

Average length of group visits : 1h15
Average length of individual visits : 1h

Spoken languages

Languages ​​of the visits

Languages ​​of the documentation

Support adapted to families

Multimedia support adapted to families

Family-friendly guided tours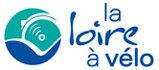 Online Booking
Pourquoi réserver ici ?
SÛR
Paiement
sécurisé
PRATIQUEConfirmation
immédiate
RESPONSABLERéservation 100%
en direct
SECURISANT
Des offres
vérifiées
ÇA COMPTE
Meilleur
prix
Rates
Free rate (L'entrée aux expositions est gratuite)
Full adult price (Visite commentée) : 4,00€
Child rate (Visite en famille par enfant) : 2,00€
Other rates (Grand atelier (en continu de 14h à 18h durant les vacances scolaires de la zone B)) : 2,00€
Group rate (Visite commentée par groupe) : 60,00€
Equipments and Services
Adult workshop
Auditorium
Conferences
Film projection room
Junior workshop
Play area
Shop
Specific theme activities
Temporary exhibitions
Wifi