Hôtel Ibis Orléans Centre Gare
ORLEANS
Descriptive
Hôtel Ibis Orléans Centre Gare is ideally located in the centre of Orléans.
Capacity

67 bedrooms
4 family rooms
3 rooms for people with reduced mobility

Spoken languages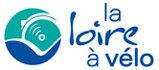 Rates
Double room
Extra (Parking)
Breakfast per person
Animals
Methods of payment
American Express - Credit Card - Postal or bank cheques - Holiday vouchers - Cash - Eurocard - Mastercard - Money transfer - Visa
Equipments and Services
Air conditioning
Air conditioning
Bar
Bike garage
Customers' safes
Double glazing
Free Internet
Free Wifi
Hairdryer
Internet
Internet access in bedrooms
Lift
Phone box / telephone point
Private car park
Reception room
Satellite Cable
Telefax / fax
Telephone
Television
Wifi
Wifi access
Rating and reviews Fairguest
You will like also
Théâtre Clin d'œil
45800 - SAINT-JEAN-DE-BRAYE
Ver di Vin
45000 - ORLEANS

It is an atypical and singular space of Orleans that Sabine and Laurent Brochard offered themselves in March 2011. Their wine re...
Centre Charles Peguy
45000 - ORLEANS