Vélo Val de Loire
JARGEAU
Descriptive
VELO VAL DE LOIRE offers bike rental in : - ORLEANS - JARGEAU - SURY-AUX-BOIS - SULLY-SUR-LOIRE - BRIARE - SANCERRE - NEVERS You can leave your bikes at: Blois, Tours, Amboise, Saumur, Angers, Nantes or Saint-Nazaire Transfer of bicycles, luggage and people on the route of the Loire à Vélo, between Saint-Nazaire and Nevers. You can thus discover the Loire Valley, the Sologne, the route of the Loire à Vélo and the forest of Orléans
Starting town : JARGEAU, Arrival town : JARGEAU
Equipment rental : 3rd wheel, Helmet, Child seat
Capacity

50 VTC woman
50 VTC man
0 children mountain bike
145 adult bicycles
10 children bicycles
35 electric bicycles

Spoken languages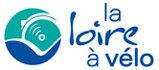 Online Booking
Pourquoi réserver ici ?
SÛR
Paiement
sécurisé
PRATIQUEConfirmation
immédiate
RESPONSABLERéservation 100%
en direct
SECURISANT
Des offres
vérifiées
ÇA COMPTE
Meilleur
prix
Rates
Full adult price (VTC classique)
Full adult price (VTC confort (non électrique))
Full adult price (VTC électrique)
Child rate (Jusqu'à 12 ans, location à la journée)
Methods of payment
Credit Card - Postal or bank cheques - Holiday vouchers - Cash - Paypal - Money transfer - Visa
Equipments and Services
Baggage transfer
bike repairs
Delivery of bikes
Shops
Specific theme activities
Wifi
Rating and reviews Fairguest
You will like also
L'Aventure
45110 - CHATEAUNEUF-SUR-LOIRE

5 bedrooms in a beautiful town house with a splendid garden, perfect harmony between city and nature. Ideally located between th...
Saute Mouton Organic and Eductional Farm
45510 - TIGY

Discover life on the farm through the seasons thanks to the visitor circuit and environmental awareness-raising activities. Mixe...
Saint-Roch Church
45550 - SAINT-DENIS-DE-L'HOTEL