Vélo Val de Loire
JARGEAU
Descriptive
VELO VAL DE LOIRE offers bike rental in : - ORLEANS - JARGEAU - SURY-AUX-BOIS - SULLY-SUR-LOIRE - BRIARE - SANCERRE - NEVERS You can leave your bikes at: Blois, Tours, Amboise, Saumur, Angers, Nantes or Saint-Nazaire Transfer of bicycles, luggage and people on the route of the Loire à Vélo, between Saint-Nazaire and Nevers. You can thus discover the Loire Valley, the Sologne, the route of the Loire à Vélo and the forest of Orléans
Starting town : JARGEAU, Arrival town : JARGEAU
Equipment rental : Helmet, Child trailer, Child seat
Capacity

40 VTC woman
40 VTC man
1 adult mountain bike
1 children mountain bike
86 adult bicycles
8 children bicycles
35 electric bicycles

Opening hours

Du 01/06/2019 au 30/09/2019
Monday
09:00 - 19:00
-
Tuesday
09:00 - 19:00
-
Wednesday
09:00 - 19:00
-
Thursday
09:00 - 19:00
-
Friday
09:00 - 19:00
-
Saturday
09:00 - 19:00
-
Sunday
09:00 - 19:00
-

Du 01/10/2019 au 30/11/2019
Monday
Fermé
Tuesday
09:00 - 18:00
-
Wednesday
09:00 - 18:00
-
Thursday
09:00 - 18:00
-
Friday
09:00 - 18:00
-
Saturday
09:00 - 18:00
-
Sunday
10:00 - 12:00
-

Open all year round:
- from 9 a.m. to 6 p.m. between October and November, closed on Sunday afternoon and Monday between March and May
- from 9 a.m. to 6 p.m. between December and February, closed on Sunday afternoon, Monday, Tuesday and Wednesday.
- from 9 a.m. to 7 p.m., 7 days a week between June and September.

Spoken languages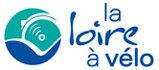 Rates
Full adult price (VTC classique) : 15,00€
Full adult price (VTC électrique grand confort ) : 34,00€
Full adult price (VTC confort ) : 18,00€
Child rate (Jusqu'à 12 ans, location à la journée) : 14,00€
Other rates (Balade accompagnée en forêt d'Orléans en VAE) : 37,00€
Other rates (Balade accompagnée brame du cerf en forêt d'Orléans, en VAE) : 42,00€
Methods of payment
Carte bleue - Postal or bank cheques - Holiday vouchers - Cash - Paypal - Visa
Contact and location
Vélo Val de Loire
23 place du Martroy
45150 JARGEAU
You will like also
L'Aventure
45110 - CHATEAUNEUF-SUR-LOIRE

5 bedrooms in a beautiful town house with a splendid garden, perfect harmony between city and nature. Ideally located between th...
Saute Mouton Organic and Eductional Farm
45510 - TIGY

Discover life on the farm through the seasons thanks to the visitor circuit and environmental awareness-raising activities. Mixe...
Centre Charles Peguy
45000 - ORLEANS